New Secretary General
Ms. Anna Sundström was today appointed Secretary General of the Olof Palme International Center, following the resignation of Mr. Jens Orback.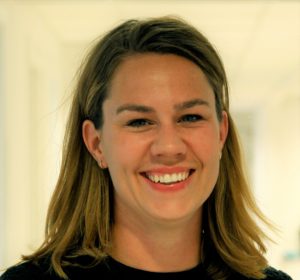 Ms. Sundström currently serves as policy advisor at the Swedish Ministry for Foreign Affairs. She has previously worked as international secretary of the Social Democratic Women's Organization, as international secretary and policy advisor in the Swedish Parliament and more recently as Head of Operations of the Olof Palme International Center.
– With over 15 years of experience from the Swedish Labour Movement Anna has the network and experience necessary to further develop the Palme Center in close collaboration with the member organizations, says chairperson Ms. Wanja Lundby-Wedin. Anna also has a profound knowledge of international development aid and a broad network with both donors and sister organizations and parties, nationally and internationally.
– I am happy and of course very honored says Ms Sundström. In a world of growing inequalities the work of Olof Palme International Center is ever so important. I am looking forward to work together with representatives of the member organizations and the great staff to further develop the Palme Centers activities with the goal of strengthening the global labour movement – with Olof Palme as our inexhaustible inspiration.
The decision to appoint Ms. Sundström was taken by the board of the Olof Palme International Center after a selection process led by the chairperson Wanja Lundby-Wedin in cooperation with board members representing LO, SAP and ABF.
Published: 2017-01-04