Nyhetsbrev
Prenumerera gratis på våra nyhetsbrev och inbjudningar till seminarier.

Palmecentret söker en redovisningsansvarig

Olof Palmes Internationella Center är den svenska arbetarrörelsens samarbetsorganisation för internationellt solidaritetsarbete. Tillsammans med våra 27 medlemsorganisationer arbetar vi för demokrati, mänskliga rättigheter och fred i Olof Palmes anda. Den svenska arbetarrörelsens stora internationella nätverk gör det möjligt att samarbeta med partners som delar våra värderingar. I dag driver vi över 200 projekt runt om i världen. Den svenska arbetarrörelsen bildades av människor som insåg att de var starkare tillsammans. Nu sker en liknande utveckling i många andra länder – och då kan vi hjälpas åt att kämpa för en bättre värld. En stor del av vår verksamhet finansieras av medel från Sida och EU, men även bidrag som kommer in till Palmecentrets solidaritetsfond är viktiga.

Är du vår blivande kollega? Vi erbjuder ett spännande jobb i en internationell miljö där du, tillsammans med kompetenta medarbetare och medlems- och partnerorganisationer har möjlighet att förändra världen.

Roll och uppdrag:

Som redovisningsansvarig ansvarar och leder du arbetet med det löpandet redovisningsarbetet inklusive bokslut och rapportering. Du är en del av organisationens ekonomiteam och ansvarar för förvaltningen och utveckling av Palmecentrets bokslutsprocess. Tillsammans med ekonomichef deltar du i verksamhetens driftsbudget och prognosarbete.  För att effektivisera interna och externa processer har Palmecentret nyligen inlett en översyn av ekonomisystem samt en förändringsresa med syfte att digitalisera verksamheten. I denna förändringsprocess har du som redovisningsansvarig en viktig funktion.

Redovisningsansvariges huvudsakliga uppdrag är att:
Tillsammans med ekonomiassistenten sköta den löpande redovisningen samt månatliga bokslut
Planera och driva arbetet med årsbokslut och årsredovisningsarbetet samt inkomstdeklaration
Utveckla och säkerställa goda rutiner och processer för en god ekonomisk förvaltning och kontroll
Delta i rapportering och budgetuppföljning till ledning och styrelse
Rapportering av skatter och avgifter samt kontakt med revisorer, myndigheter och banker
Ansvara för redovisningsmodulerna i ekonomisystemet
Erfarenhet och kompetens:

Vi söker dig som har relevant akademisk utbildning inom ekonomi och har minst 5 års dokumenterad arbetslivserfarenhet inom redovisning och bokslut. Du har erfarenhet från internationell verksamhet och uttrycker dig obehindrat i tal och skrift på svenska och engelska. Erfarenhet av att arbeta inom en biståndsorganisation är meriterande, men inget krav. Vi ser gärna att du har god kompetens inom olika typer av ekonomisystem och självklart har du mycket god kompetens i Officepaketet.

För att lyckas i rollen behöver du vara strukturerad och självgående samt van att arbeta på eget initiativ. Du har god samarbetsförmåga och tycker om att bidra till kollegors ökade kunskap och ge stöd på ett engagerat och positivt sätt.

Tjänsten är en tillsvidareanställning på heltidmed tillträde snarast möjligt. Lön efter överenskommelse. Palmecentret tillämpar provanställning om 6 månader. Vi har målstyrd arbetstid och normalarbetstiden är 35,25 tim/veckan. Vi erbjuder en friskvårdsförmån om 3000 kr/medarbetare och år, 1 friskvårdstimme/vecka, influensavaccinering, rökavvänjning, fri sjukvård samt fri medicin inom högkostnadsskyddet, friskvårdsaktiviteter m m.

Skicka din ansökan senast 31 augusti 2021. Skicka CV och personligt brev till: jobb@palmecenter.se

Palmecentret har kollektivavtal med Handelsanställdas förbund samt Akademikerförbunden.

Facklig representant, Handels: Inga Näslund, inga.naslund@palmecenter.se
Facklig representant, Akademikerförbunden: Paula Rasmusson, paula.rasmusson@palmecenter.se

Ytterligare information om tjänsten lämnas av Roger Stålnacke, ekonomichef: roger.stalnacke@palmecenter.se

Välkommen med din ansökan!

Terms of reference for developing an internal democracy tool kit for Palme Center's partner organisations

The Olof Palme International Center with its 27 member organisations constitute an active hub of the Swedish labour movement's international work articulated through trade union, political party and civil society organisations. These organisations represent more than one hundred years' experience of promoting civic engagement, democratisation and poverty reduction. Palme Center cooperates with people and organisations throughout the world, in countries such as Bosnia-Hercegovina, Myanmar/Burma, South Africa, Palestine, and Bolivia. Through our development partnerships, we seek to empower people to change their own lives. Women, youth, and grassroots activists are our main target groups. The Swedish Labour Movement's extensive international network enables cooperation with global partners who share our values.
Purpose
The purpose of the assignment is to develop a methods material, including a set of tools for increasing the knowledge about, assessing, and developing internal democratic practices and structures for the Palme Center's partner organisations with the aim to support partner organisations to strengthen its internal democracy.
The assignment
The assignment is:
To produce a pedagogical methods material on internal democracy for Palme Center's partner organisations.
The methods material should include a set of practical tools that can be used for assessing internal democracy as well as how to improve the practices and structures for internal democracy.
Design and logic:
The development of the methods material/toolbox should include the following.
Document study – a sample of relevant organisational descriptions and assessments of partner organisations and current methods materials and tools for organisational development/internal democracy.
Interviews and dialogue with a selection of methods and programme staff at the Palme Center
Interviews with a selection of representatives from the partner organisations
Interviews with a selection of representatives from the Palme Center's Member Organisations.
Develop a relevant methods material including examples with best practices and a set of practical tools for internal democracy suitable for the Palme Center's partner organisations.
The Palme Center will provide relevant documents, assist with introduction to the partner and member organisations and assist with coordination of interviews. The Palme Center will be the sole owner of the results of the assignment.
Timeframe and duration
The duration of the production of the material is expected to be approximately 6 weeks, during the period 9th of March 2020 and 15th of April 2021, including the preparatory reading and presentation of the final material (this period can be adjusted per the requirements of the consultant).
The Palme Center will request a first draft on the 15th of April 2021. The deadline for the final version is the 31st of April 2021.   
Deadline for submitting your tender is 4th of March 2021.
Target group
The target groups for the material are board members, nomination committee members and other elected representatives within the Palme Center's partner organisations.
Language
The publication shall be written in English, not exceeding 20 pages.
Requirements on the consultant
The consultant shall have the following qualifications:
Have good knowledge in the English language, spoken and written
Have previous experience of developing and writing methods materials for civil society organisations
Have documented experience in organisational development for civil society organisations
Have extensive experience from working with democratic processes in civil society organisations
Meriting qualifications
Have experience from working with or at one of Palme Center's member organisations
Compensation
The budget and remuneration for the assignment will be decided between the parties, upon suggestion in the winning proposal. The total cost of the assignment, including VAT, may not exceed 100 000 SEK. Fees, costs and VAT are to be separated in the budget.
Payments will be made in the following manner:
First disbursement: 50% of the total compensation after the start of the assignment and upon receiving an invoice from the consultant.
Second disbursement: 50% of the budget after the Palme Center's approval of the evaluation report and upon receiving an invoice from the consultant.
Tenders
Tenders shall be submitted via email to Frida Perjus at the Olof Palme Center frida.perjus@palmecenter.se, no later than the 4th of March.
The bid must include curriculum vitae of the consultant including references, details of all relevant previous experience, suggested methodology, suggested timeframe, and budget including VAT.
The budget shall include the remuneration of the consultant as well as all other costs related to the evaluation. The budget must specify fees, costs and VAT.
We reserve the right to refuse any of the bids received.
The review process at the Palme Center involves the Methods advisor on capacity building, the Head of Team Methods Support and Head of International Department. The tenders are assessed according to their merits related to the above mentioned qualifications. The decisions are made collectively by the group. The final decision will be made before March 8th  and will be sent to all tenderers as soon as possible.
For questions or clarifications, please contact Frida Perjus at the Olof Palme Center frida.perjus@palmecenter.se, +46 8 677 57 87.
Method manual on How to run a Trade Union

How to run a Trade Union is a method manual for workers who want to form a local union as well as for those who are already organised but who want to progress to get the most out of their trade union activities. The handbook gives concrete advices, ideas and examples from all around the world.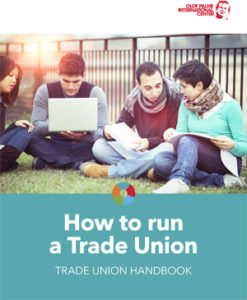 It provides practical information for everyday activities and describes democratic trade union ideology, labour right and the need for global cooperation.
– Trade unions are the largest democratic force on earth! We must use and build our power. But the challenge is to organize, everywhere, says Sharan Burrow, General Secretary of the International
Trade Union Confederation (ITUC).
How to run a trade union can be read here.
Selected printed issues can be ordered from: info@palmecenter.se
The h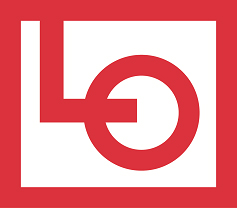 andbook is produced by the Olof Palme International Center in cooperation with the Swedish Trade Union Federation (LO).

Namibia: Elections 2014 Analysis

The heavens opened on the day Namibia's 2014 National Elections were announced. The results were released on December 1. A light shower descended on the capital city Windhoek to welcome news of the election of the new President and Members of Parliament. In Africa, rain signals the coming of good things. The showers of blessings came down just moments before the Electoral Commission of Namibia announced the results. The SWAPO ruling party won a landslide 80% majority, leaving the opposition parties trailing hopelessly behind – virtually licking their own proverbial wounds. It was a wide margin of monumental proportions with the ruling party taking 77 seats in the National Assembly, leaving 15 opposition parties to scramble for the remaining 19 positions in the 96 seat chamber. The new official Opposition Party, the Democratic Turnhalle Alliance, got 5 seats; the Rally for Democracy (RDP) got three and the rest sharing one or two remaining seats. SWAPO's presidential candidate fared even much better than his own party, scoring 87% of the total votes – the highest ever attained by a Namibian presidential candidate.

Namibia, a fledgling democracy in the south western tip of Africa, went to the polls in November in a fiercely contested election for President and Membership of the 96-seat National Assembly. About 1, 2 million voters made a bee-line to polling stations across the vast country in the unbearable scorching heat of the Namibian sun, patiently waiting in long, meandering queues. For thousands of them, it was a first time experience as they were born after the country's independence in 1990. As the cool air descended on the city of Windhoek; the nation's focus shifted towards the Electoral Commission of Namibia (ECN) Headquarters for the announcement of the election results.

The SWAPO ruling party, in power since the dawn of democracy, won yet another two-thirds majority in the polls. The former liberation movement, which led the country's struggle against the colonial rule of Apartheid South Africa, has entrenched its power even further. The election attracted the highest voter turnout since the first independence elections in November 1989. The election was significant election in that it marked the passing of the old guard and the handing over of the baton to the second generation of SWAPO leadership. SWAPO Presidential candidate and current Prime Minister, Dr Hage Geingob, is now destined for State House after the landslide victory. He will assume office on 21 March 2015 – the 25th anniversary of Namibia's independence – when incumbent President Hifikepunye Pohamba finally bows out of stage.

That the president-elect fared significantly better than his own Party, drawing support from members of the opposition underscores the enviable support he enjoys from the majority of the people across the spectrum of the Namibian political landscape. Namibians could be heard shouting on streets on voting day: "He is the people's President." A large billboard with the smiling face of Dr Geingob on a hillside down Hosea Kutako Road, the main artery from the city to the township of Katutura, seems to be confirming the sentiment that he is, indeed, the people's President. In his victory speech, the President-elect declared: "I am the President for all Namibians. No Namibian must feel left out".

During campaigning, the new kids on the election block, National Economic Freedom Fighters, turned on the heat as opposition parties mounted endless attacks on the ruling party, almost testing its tenacity. The kids, however, did not win a single seat – in what could be said to be a vote of no-confidence by the electorate. It's been a rough yet exciting electoral journey which got under way in earnest in September 2014 – the 90 mandated days before polling. There were 9 Presidential candidates, 16 Parties, 96 Parliamentary seats, 1,241 194 registered voters and 3966 polling stations. It was a heated affair as a flurry of accusations and allegations were thrown around between raging political foes; in typical electioneering mode. The ruling party was at the receiving end of these attacks and howls of derision.

The complaints raised against SWAPO included, among others:
– the deteriorating socio-economic conditions for the masses of the people
– growing unemployment
– the lack of job creation,
– chronic housing shortage in both urban and rural areas
– land ownership, particularly for the urban poor
– and corruption.

The opposition went for SWAPO on all fronts – citing nepotism, favoritism, cronyism and cadre deployment – in a concerted bid to persuade the electorate to vote the ruling party out of power.

The opposition parties, however, failed to offer an alternative value proposition and based their electoral message primarily on the allegations on SWAPO. This type of electioneering by opposition parties is not unique to Namibia. It has been seen in most opposition parties throughout the continent of Africa. For them opposition means attacking (rightly so); however it lacks a distinct offering an alternative, viable option to Government policy. SWAPO, despite its shortcomings and internal weaknesses put together a winning formula – fielding a strong team, presenting an image of a united force, planning their campaigns with precision and having a clear message for the voters. The Party's manifesto was brilliantly crafted: Consolidating Stability, Peace and Prosperity and the message was loud and clear as it resonated with the aspirations of the electorate. Clear steps were articulated on how this programme would be carried out and achieved.

The opposition, on the other hand, sought to punch holes and rubbish what the ruling party had articulated and their strategy backfired terribly – like a military plan that went horribly wrong. Above all, SWAPO ran a well-oiled electoral machine under the leadership of its Presidential candidate Dr Geingob. The Party attracted large crowds to its campaign rallies, mostly held in stadia of major cities across the country. Crowd pulling was also a remarkable display of a tested marketing strategy and plan, not only dependent on media publicity but rather firmly rooted in grassroots mobilization. This is the competitive edge of former liberation movements – galvanizing the support of the masses, thus giving impetus to the success of mass participation in rallies and public events.

Most opposition parties have little, if any, mass mobilization experience and this is always glaringly evident in the organisation of political rallies. As evidenced during the campaign phase, most of them struggled to fill up makeshift venues in hired tents. A classic example is the leader of the NDP, Martin Lukato, who, on more than one occasion, addressed an audience of less than 10 people – probably his own family and friends. It was nevertheless an exciting election phase. The beauty of the Namibian election was the prevailing peace – a peaceful atmosphere amid heightened political tension. This is in sharp contrast to many an election in Africa where the national event is marred by violence and police brutality.

Namibia as a country takes the cup when it comes to the Peaceful nature of the event. The cherry on top is the relative fairness of the electoral process. This, despite objections from the opposition. Namibia became the first country in Africa to use the electronic voting machines (EVM) to replace the usual ballot papers for voting. Opposition parties were angry about the use of EVMs without keeping a paper trail to verify the electronic results. Just three days before the polls, opposition parties took the Electoral Commission of Namibia (ECN) to court in an urgent application asking the High Court to postpone the elections to February 2015. Judge Kobus Miller dismissed the application, saying there was no evidence that the EVM was unreliable and, therefore, had to be supported by paper trail.

Now that he has won the election, President-elect, Dr Geingob, has a monumental task ahead. First, he must begin to unify his party which went through a gruelling exercise of nominating a presidential candidate. This process has left deep scars of divisions within the party. Factionalism, that ageless arch-enemy of all liberation movements in Africa, poses a potential threat to SWAPO. Second, the policy of 50/50 gender representation was hastily rushed through thereby sacrificing experience and depth at the altar of political expediency. Quotas can be self-defeating at times, however good the intentions may be. Third, tribalism remains a major national issue which the Government of the day must confront and deal with. "Namibians seem to be more conscious of who they are along tribal lines", observed a Namibian political leader. Fourth, the tender system – in terms of which lucrative government contracts get allocated to prospective bidders – will have to be reviewed. This system has fuelled a groundswell of suspicion and anger in Namibia as in many parts of Africa. It has been allegedly widely manipulated by party honchos and government officials to award contracts to friends, family and political allies. Fifth, service delivery with regard to the provision of housing, sanitation and electricity must be speeded up as patience is understandably running out. Sixth, the land issue must be seriously addressed. There's mounting anger at the perceived delay in addressing this burning issues – which was the main reason, in the first place, why liberation movements took up arms against colonial oppressors. The Policy of willing buyer / willing seller has not addressed the legitimate demand for land.

Most of the land in Namibia and, indeed many parts of the previously colonised continent, is still in the hands of a privileged few. Namibia has been independent for 24 years and the voices for fundamental transformation of society and the economy are growing even louder. SWAPO has proved to have a viable succession plan and this has ensured a seamless transfer of power from the founding President Dr Sam Nujoma to President Hifikepunye Pohamba and now Dr Geingob.
As the Party's banners boldly affirmed during the election campaigns "The Legacy Continues … "

Dr Nujoma did what was expected of him – to transform the institutions of Government from institutionalised racial segregation to a democratic rule. This process was continued by his successor President Pohamba who also had to preside over the transformation of the legislative framework and implementing tangible social changes. The pace, however, has been excruciatingly slow for people eager to wriggle themselves out of the poverty cycle. The new man in State House will have to embark on the second phase of struggle – economic transformation and the redistribution of the country's wealth to the majority of the oppressed masses.That is what elections must be all about – bringing about a meaningful change in the lives of people. The people have spoken – giving SWAPO a landslide victory – but now they must use their electoral power to hold the new leadership accountable. Election promises must translate to visible, tangible results – a better life for all.

Phil Molefe is a veteran South African journalist and Director of the Africa Media Institute