Advanced training of trainers: Building alliances on Just Transition
Do you want to take the lead in organising alliances around Just Transition in your country or region? And are you working within an organisation that is a partner or member of the Olof Palme International Center or SOLIDAR, or a close ally? Then you are most welcome to apply for this online training where you will meet other changemakers from across the world!
The training: Practical details
What is the training about?
The focus will be on building alliances, developing policies and doing advocacy for Just Transition. The training is global and aimed at a select number of change-makers – in civil society, trade unions and progressive parties – who want to facilitate Just Transition alliances in their countries.
How and when is it held?
The training will be digital.
It will run over three half days, with some time apart: Feb 1st, 9th and 15th 2023.
The sessions will be held from about 8.30 am-12.30 pm CET so that people can join in from several continents.
There will be some assignments to do inbetween the sessions.
Language: The training will be held in English. We will offer interpretation to a couple of languages (the ones most requested by the people who have applied). However, please note that the information about the course and some of the optional further reading will be in English.
Apply to take part
Participants will be selected based on their willingness to facilitate alliance-building in their country. We will try to ensure there is more than one participant from each country represented, so that you can support each other in the work that follows the training. We would ideally like you to be able to take part in all three workshops as they build on one another.
Please fill in the following form before the 30th of January 2023 (end of working day).
Once we have received and processed your application, we will get back to you with more information about the training, including a detailed schedule and the meeting link.
What you will practice
The participants in this advanced workshop will already have plenty of experience when it comes to organising for progressive goals. You are probably already deeply engaged in the struggle for democratic space, workers' rights, women's rights, environmental rights, youth influence or social equality and human rights in other ways.
This training of trainers will draw on the participants' knowledge and experiences, while strengthening the skills needed to form alliances, draft inclusive reforms and do advocacy to further a Just Transition in your country. In other words, organise for a common agenda that merges action for social equality with the protection of our living world.
After active participation in the training, you will be able to:
Describe some impacts of the climate crisis on societies and economies.
Assess ongoing "just transitions" in the world on a scale from less to more transformative, and suggest how they could become more ambitious.
Identify some justice issues in transitions in your context.
Collectively discuss what principles should be part of a Just Transition.
Find information on what the government is doing in your own or a similar country that is relevant to a Just Transition.
Identify some opportunities for taking a Just Transition forward.
Reflect on what you can use in your context from what trade unions and civil society organisations around the world are doing to make a Just Transition happen.
Map actors who would be allies or barriers for a Just Transition.
Debate whether you need a new Just Transition alliance or wether you should build Just Transition work into existing structures.
Facilitate key steps in the alliance-building process, such as the initial meeting where stakeholders discuss different experiences and perspectives, share their understanding of a Just Transition, clarify the issue and agree on their demands.
Draft effective messages based on the common agenda.
Make a plan for how to carry out your advocacy, i

dentifying opportunities in your context.

Suggest forms for stakeholder engagement in your context (democratic forums where citizens can develop and give input on reforms for Just Transition).
Design a democratic governing structure for the alliance.
Make an action plan for how and when you will reach out to different stakeholders (including actors outside of your normal area such as environmental organisations or movements).

 
With these skills, you'll be prepared to start (or intensify) your organising for a Just Transition in your country or region. You will be able to explain the challenges and opportunities when it comes to a Just Transition, and carry out advocacy for this shift. You will also be ready to facilitate key steps in the building of broad alliances and in the development of a common reform agenda.  
Your facilitator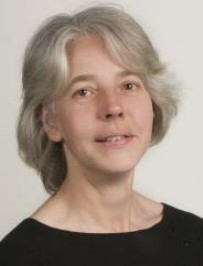 The training of trainers has been developed by Louise Naudé, who will also facilitate this first round of the training. Louise has been in the thick of the development of the concepts and the dynamics of a Just Transition in South Africa where she resides. She has a long history of working with both trade unions and civil society organisations, and is well familiar with the goals of the labour movement as well as with the challenges posed by the climate and environmental crisis; the two strands that are joined into one shared agenda in the fight for a Just Transition.