Photo: Oliver Kornblihtt, Midia NINJA

The Palme Center's main way of engaging with the climate and environmental crisis is though a Just Transition. A Just Transition means tackling inequality and the planetary emergency at the same time. As you undertake this work with us, here are some resources!
What do we mean by Just Transition?
Our definition
When we talk of a Just Transition, me mean "making the shift to a green economy in a way that secures the livelihoods of workers and local communities, and makes sure that they have democratic influence over the transition".
The idea of a Just Transition comes from the trade union movement. It is essential that workers and their unions are at the decision-making table in order for the transition to be just.
We base our understanding of Just Transition on the definitions by the ILO and the ITUC which focus clearly on the world of work. However, having listened to our comrades around the world who represent both unions, civil society and progressive political parties, and who say that a Just Transition relevant to their societies must address a number of injustices, we also understand Just Transition in a broader sense. This wider view of a Just Transition, which does not invalidate the more precise union definition, can be described simply as: "acting for climate and the environment and for progressive social goals at the same time".
Our aims
The Palme Center strives to…
Engage the international labour movement broadly in the work for a Just Transition.
Support partner organisations in developing local and regional reform proposals for a Just Transition.
Contribute to alliance-building at all levels that pushes for these reforms.
We asked comrades and allies around the world what Just Transition means to them, why we need it, and how the green and just shift can lead to better conditions for women. Here's what they said.
What is a Just Transition?
Why engage for a Just Transition?
What's the role of women in Just Transition?
More resources for Just Transition
Dive into these to get inspiration for activities you can do in your organisation.
Handbook: Organising for a just transition
This handbook aims to support you in organising for a Just Transition. The handbook comes together with a training of trainers. You can take the training as an online course (link below). Use the handbook and course to deepen your own understanding, or to hold your own trainings on Just Transition. The handbook guides you on how to do this.
Study: A Just Transition for the Global South
This study looks at what is needed to achieve a Just Transition for countries in the Global South. It collects insights from comrades working for this fair green shift, focussing on the Philippines and South Africa. What works? What are the challenges? How can this movement be strengthened, and how can international cooperation contribute? (122 pages)
Summary: A Just Transition for the Global South
Happy with the short version? This summary of our study "A Just Transition for the Global South" will give you an overview of the central themes and recommendations. (17 pages)
How different actors can work for a Just Transition
All are needed in the fight to transform our economies and societies so that they work for everyone, within the boundaries of the planet. Here's how trade unions, civil society and progressive political parties can contribute. (5 slides)
Brochure: Climate policy for a Just Transition
With this brochure, we want to show the opportunity that a Just Transition means for the international labour movement and other progressive organisations, and inspire new collaborations. (20 pages)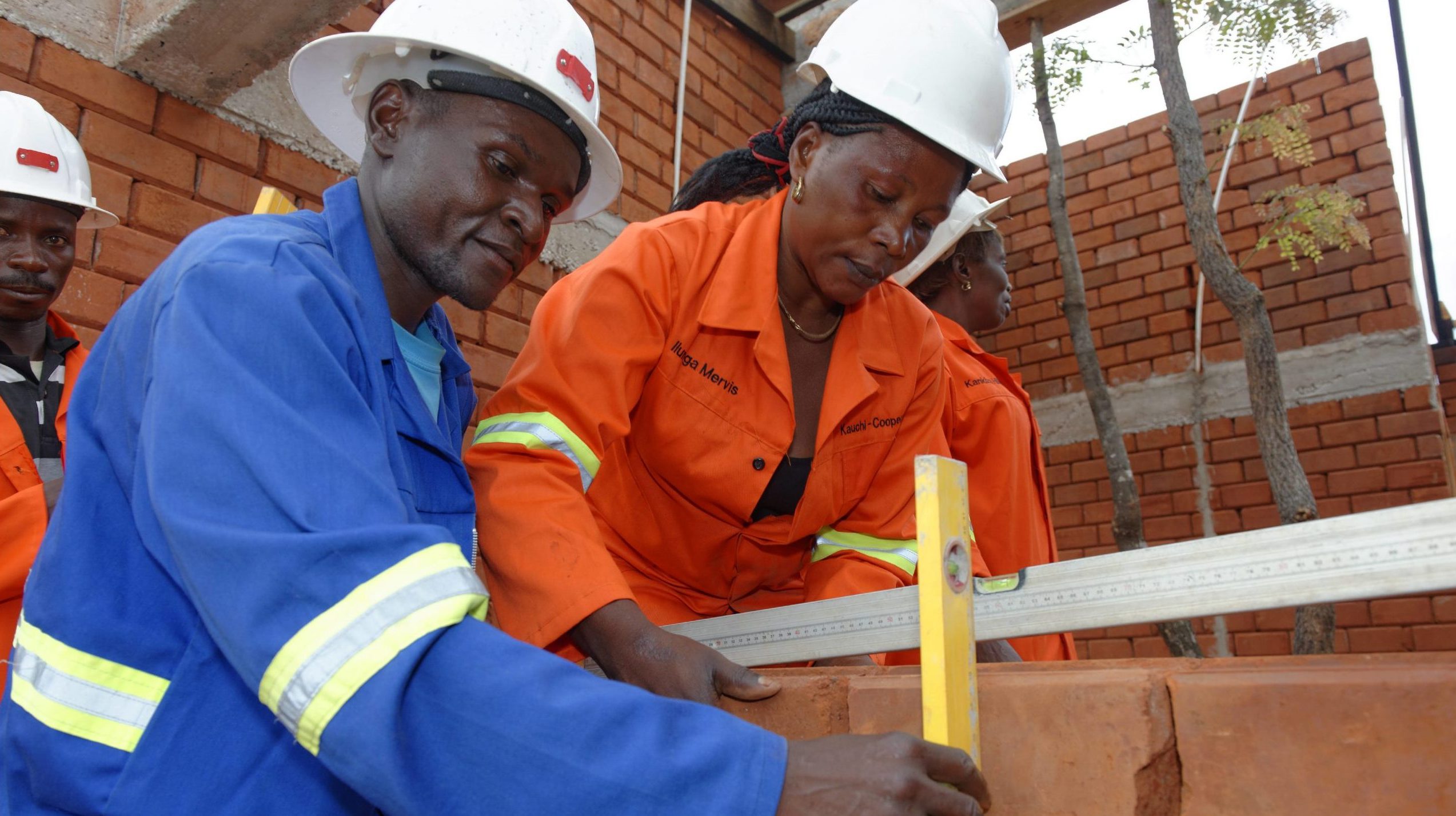 3 examples of trade unions taking action
Our economies will undergo fundamental and rapid changes in response to the climate and ecological crisis. In this process, workers and their trade unions must have a say, to make sure that all jobs become not just green, but decent, too. Below are a few examples of how unions in partnership with the Palme Center are working for Just Transition.
Victories for Just Transition in upgrade of public transport
The Philippines are replacing the old, polluting "jeepneys" used for public transport with modern buses. A win for the climate and public health—but informal jeepney workers stood to lose their incomes. The National Confederation of Transport Workers' Unions led a campaign to negotiate a better deal. They made sure that workers could form cooperatives, and that these coops could get discounted licenses to operate the new buses as well as grants and loans to buy them.
POWER leads the way for green trade union action
The Filipino energy workers' union POWER has a core mission: A Just Transition of the energy sector. They are working for energy democracy; that is, for people-owned, clean energy to replace the current privately owned and fossil-heavy energy system. Representatives sit as experts on a national commission for climate policy. POWER is also encouraging other unions to prioritise climate action, as the crisis affects lives and livelihoods in the world's most climate-vulnerable country. (Photo: POWER.)
Somali unions united in call for Just Transition
FESTU, the Federation of Somali Trade Unions, held a national workshop in 2021 about climate impacts on Somali workers. It led to a joint declaration with clear demands on government. The workshop was also the start of an advocacy network among the national trade unions, where they can share experiences of developing policies for Just Transition. (Photo: FESTU)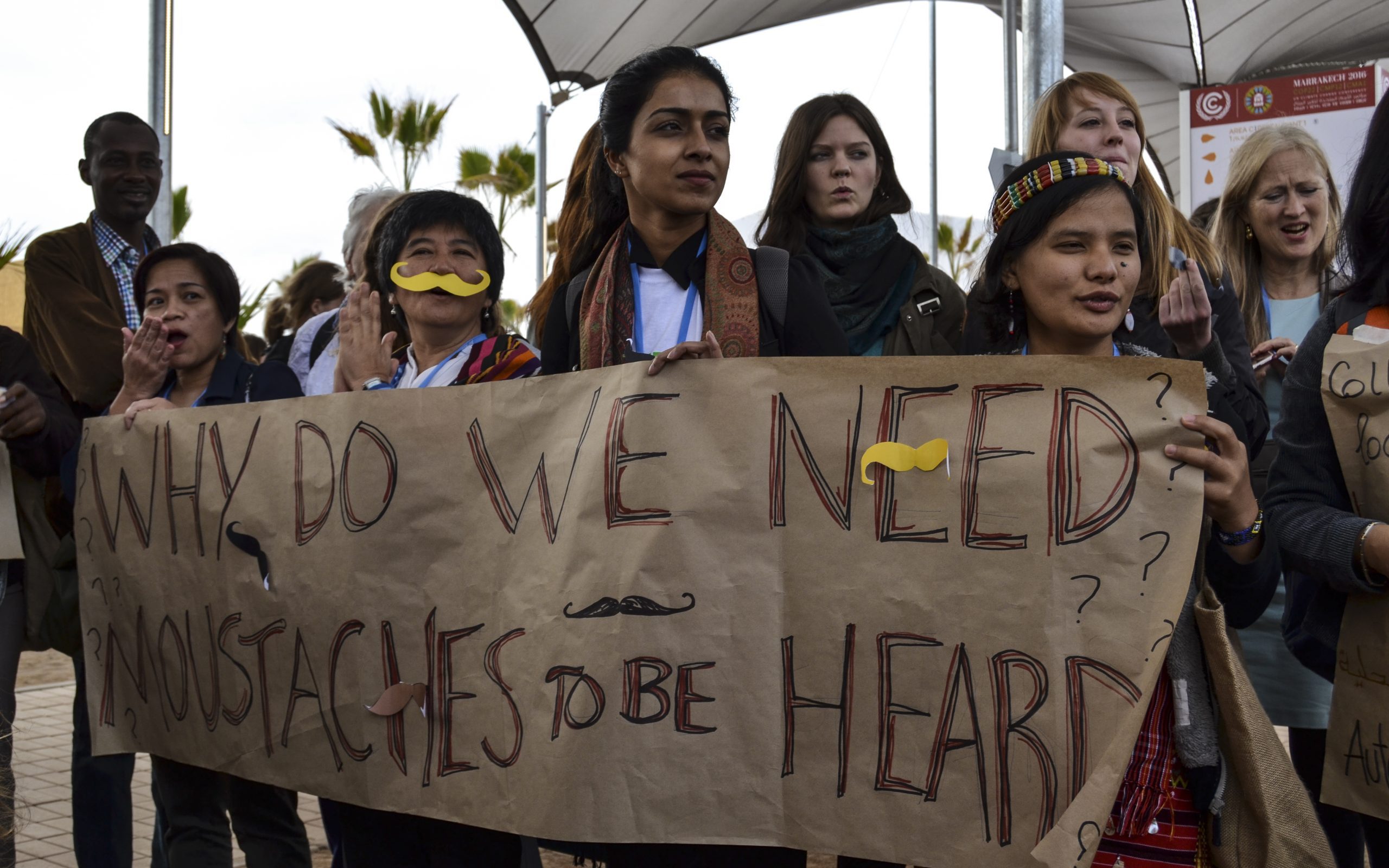 3 examples of civil society contributing to a Just Transition
Civil society organisations have an important role to play to bring about a fair, green transition. They are needed to make the shift democratic and just, by helping local communities and groups influence the transition. They also advocate for a Just Transition, contribute to better policies and build public support.
Empowering women to protect their environment
The Association of Women's Clubs in Zimbabwe are training rural women so that they can get involved in local politics. Because of this, women have been able to push for stronger climate and environmental protection. As women are more exposed to environmental risk, they must be part of drafting the solutions. Studies show that a higher representation of women in political office leads to more ambitious environmental policies. (Photo: Peter Kvetny, Unsplash)
"Historic" meeting to form a coalition for Just Transition in the Western Balkans
How can we succeed with the green energy transition, while ensuring the rights of miners and other affected workers? That was the topic as the Sustainable Land, Livelihoods and Energy Initiative Serbia and the Palme Center brought a wide range of actors together for a roundtable in Sarajevo in October 2021. Representatives from trade unions, civil society, local governments, embassies and the EU discussed how to act together for a Just Transition. The meeting was the first of its kind in the region.
Women's rights organisation heads anti-fracking campaign
Women's Leadership Centre in Namibia are running a campaign together with a hundred other civil society organisations, to stop the plans to extract oil and gas in the Kavango East region. A Canadian company has been licensed to extract the fossil fuels through fracking—a method infamous for poisoning land and water. The Women's Leadership Centre highlights that the decision to allow the extraction was not made in a democratic way and has called for a public inquiry.
What can we do together for a Just Transition?
As a partner or a member organisation to the Palme Center, your insights are needed as we undertake this work together.
Please get in touch if you want to arrange a training or event on Just Transition—maybe we can assist. Or if you want to share examples of how you are engaging for Just Transition, that might be of help to other organisations. Your ideas for collective actions to advance the work for Just Transition are most welcome.
Contact your programme manager and the Palme Center's methods adviser for climate and environment, Cajsa Unnbom, cajsa.unnbom@palmecenter.se.