Nyhetsbrev
Prenumerera gratis på våra nyhetsbrev och inbjudningar till seminarier.

New brochure: Voices for Equality

Apart from case studies, you'll also find discussion questions and facts about gender equality. Why not use the brochure to get new ideas for how to increse the focus on gender equality in your own work?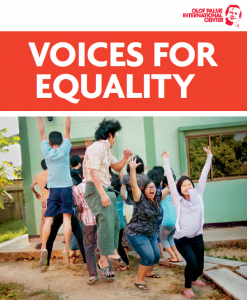 New material: Climate policy for Just Transition

With this material, we would like to spread knowledge about the climate crisis that is an existential threat to all of humanity. But above all, we hope that it will highlight the opportunity for our movement that lies in acting for climate solutions and equality at the same time: a Just Transition. Read it, get inspired and share your ideas for how we can work together to promote a sustainable world!